Best time tracking app for SEO experts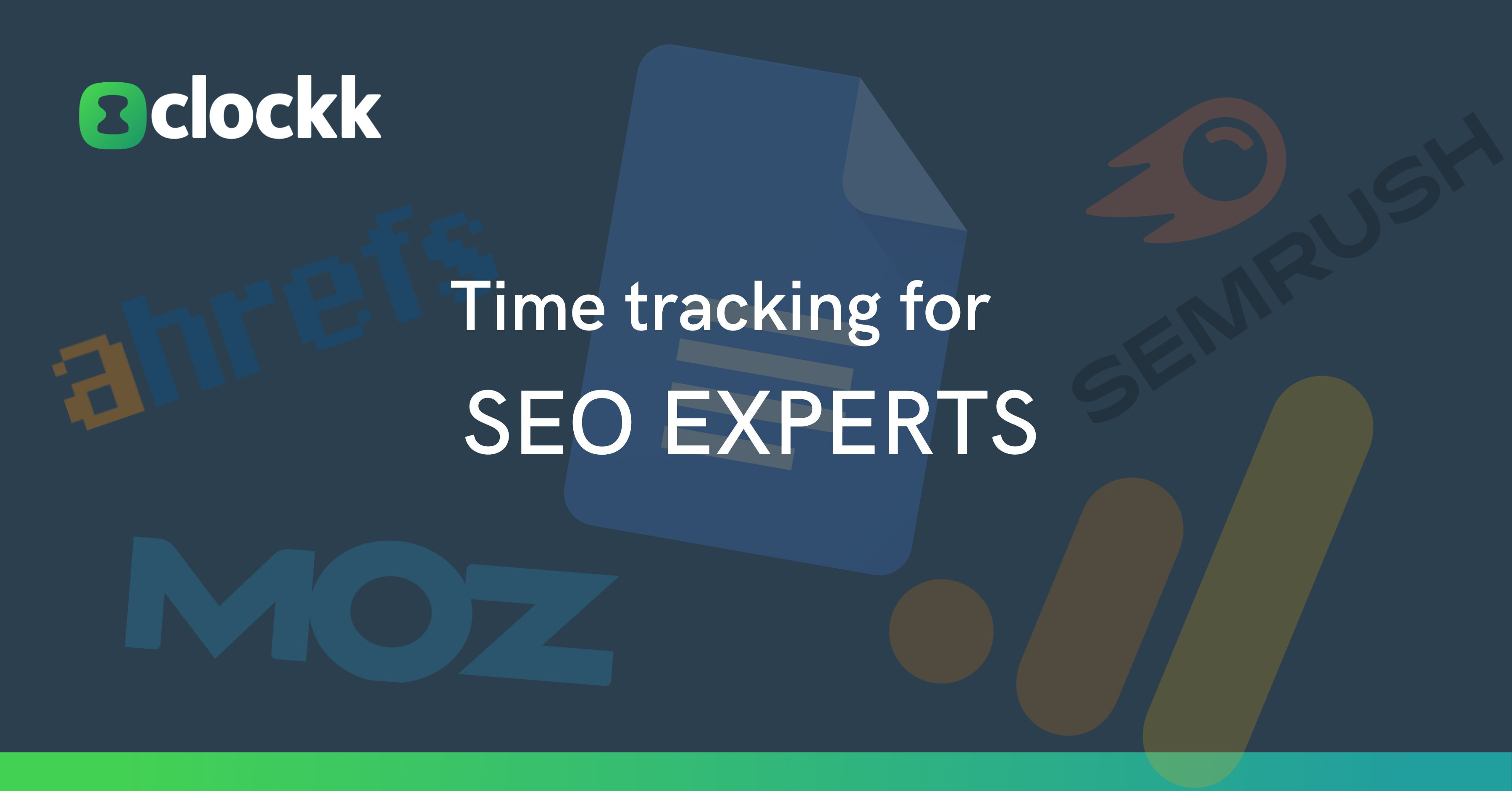 To the SEO specialists out there, we understand. You're busy handling numerous clients everyday and need to track all the time you spent on them.
From keyword research, to website optimization, analyzing data, answering emails, and meetings with clients. Your day gets hectic, and the last thing you want to think about is how much time you spent on each project for each client. This is why we created Clockk - AI powered (automatic) time tracking.
Track your work automatically
Gone are the days of manual time tracking. Stay fully present in your work while Clockk works in the background automatically tracking what you're doing.
Clockk integrates with all your SEO tools, project management tools, invoicing tools, calendar and email. Find the apps you used, websites you visited, your email, and calendar grouped by project/client in Clockk's Activity view.
Moz
SEMrush
Ahrefs
Ubersuggest
Google analytics
Google search console
Google Docs
Google Sheets
Trello
Asana
Freshbooks
Quickbooks
... and more!
*Everything tracked is private for your eyes only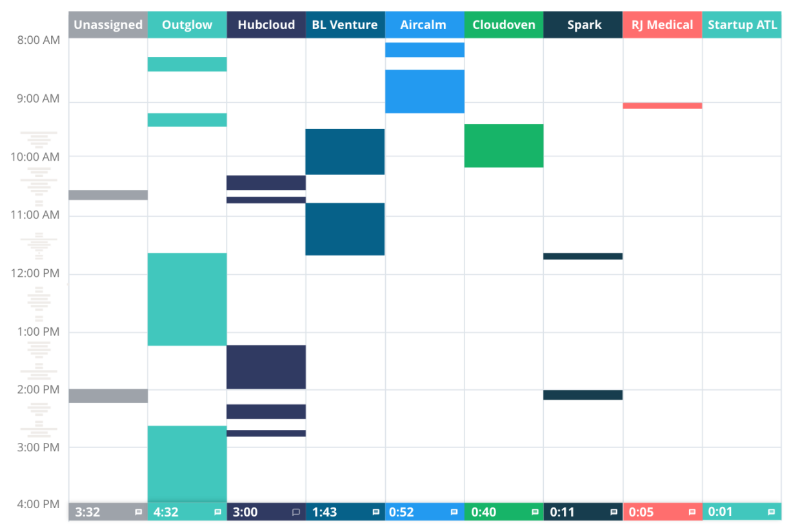 Clockk has helped SEO specialists
Track time accurately
Feel confident about invoices
Stay present in their work
View your work organized by project/client
Spend your day working for different clients in the same tool. Clockk automatically recognizes which files belong to each client. When you log into Clockk, you will find your work organized by client/project in Clockk's Activity view. At the bottom of each project column, you will find the total amount of time spent on each client for that day.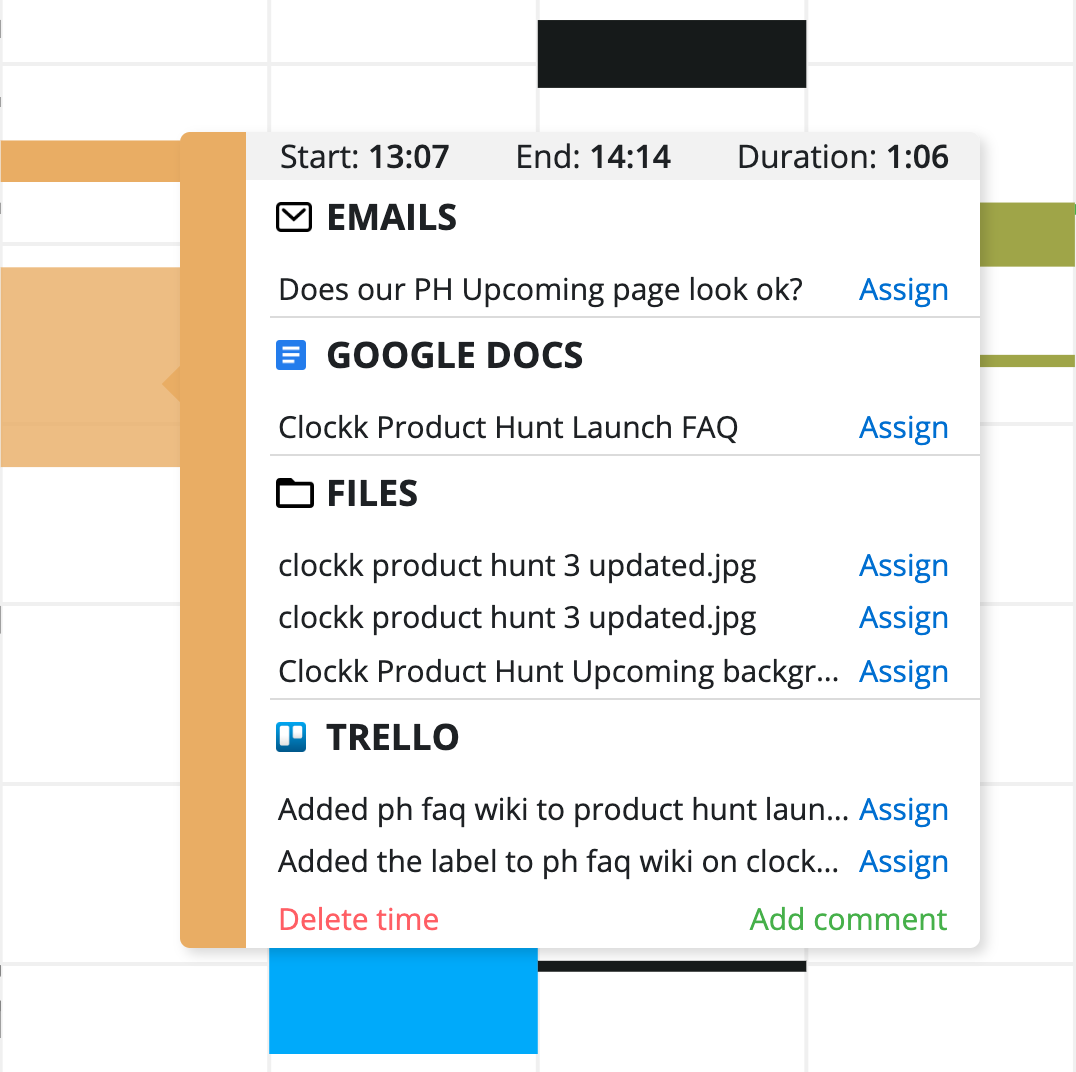 Easily assign new work
When you start working on a new project, your work will show up in the unassigned column in Clockk's Activity view. Easily assign that work to a project/client by clicking on a block of time, then clicking assign, and then + new project.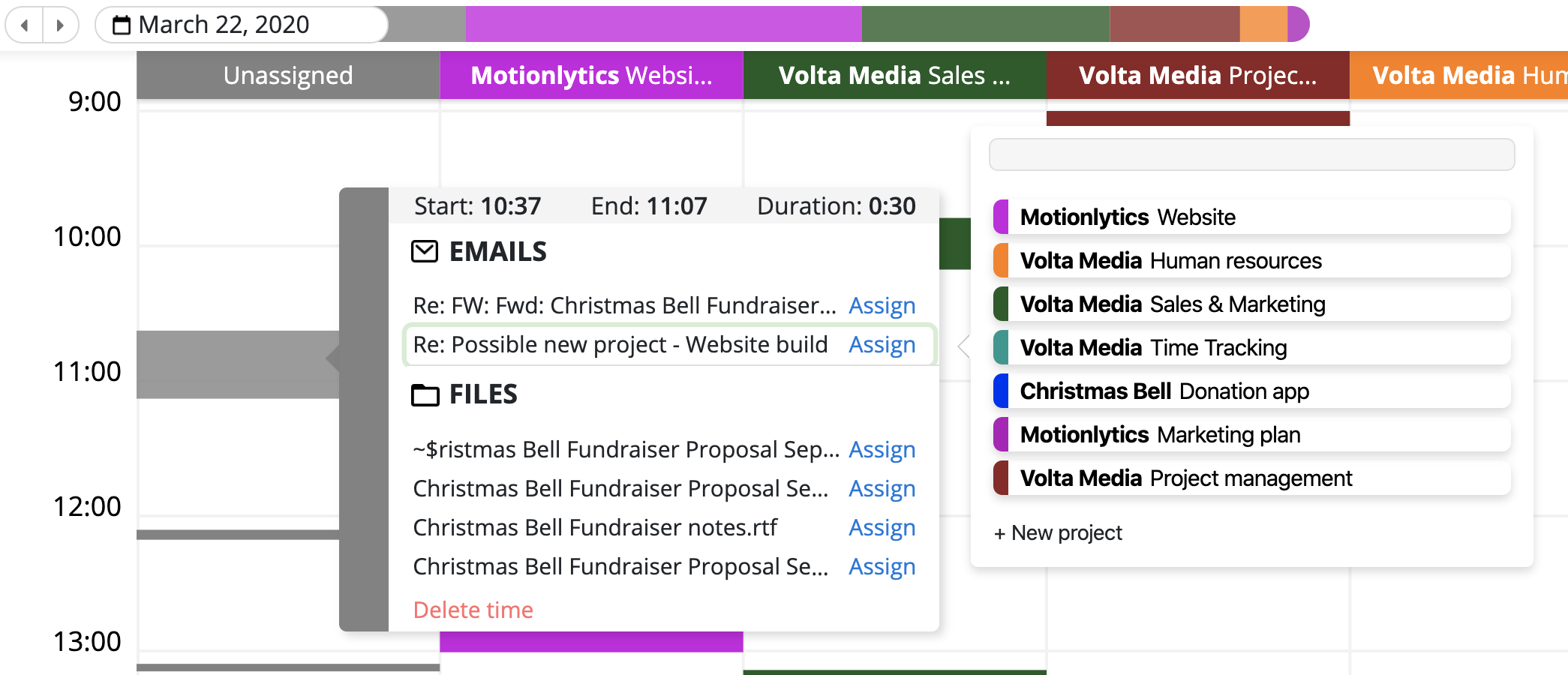 Reports
When you want to send an invoice to a client, or analyze how you spend your time, you can view total tracked time in the reports section. He can filter these reports by any combination of day, team member, client, and project.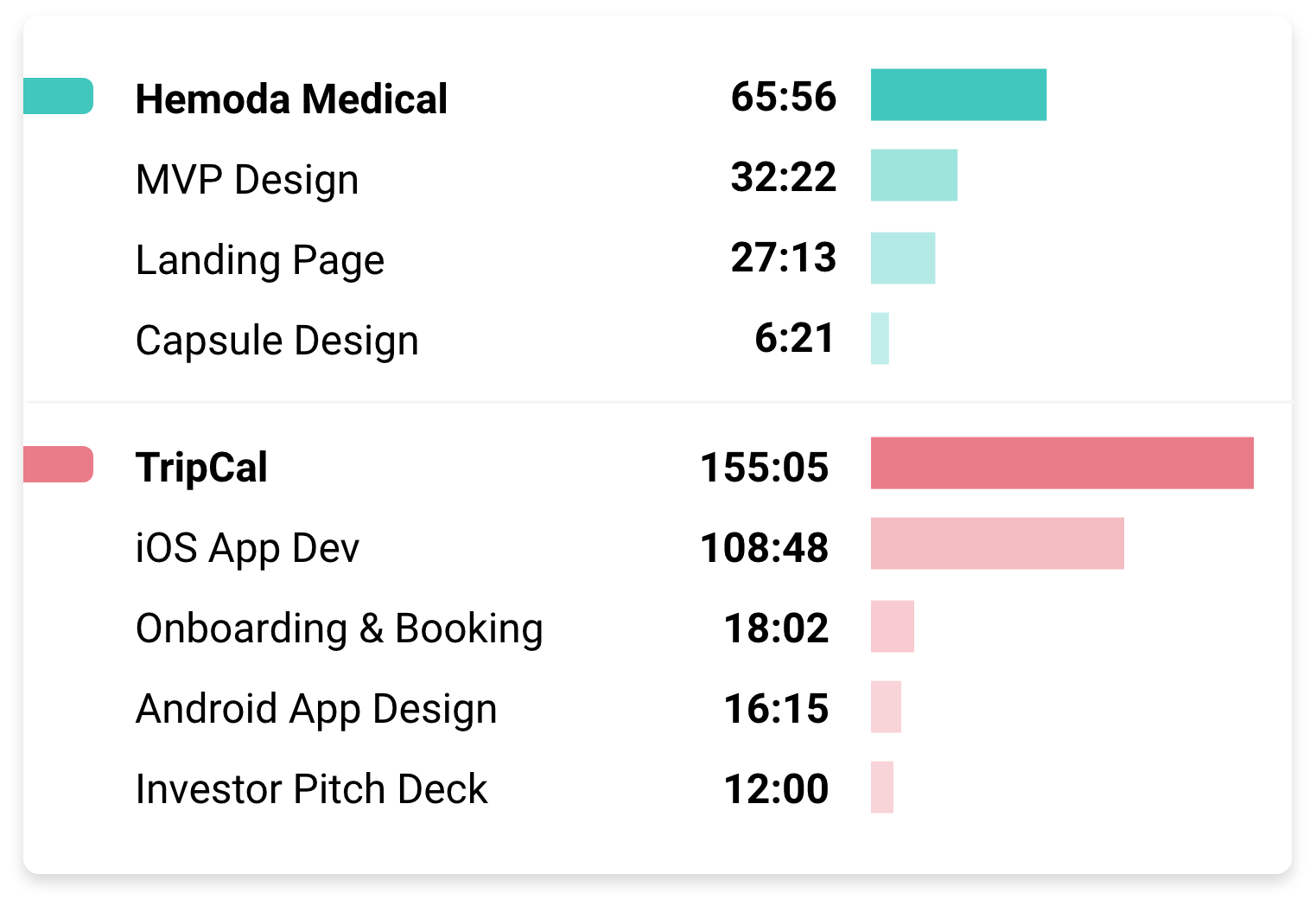 Clockk has helped many SEO specialists capture every billable hour, focus on their work, and optimize their workflow.
Why SEO experts love Clockk
"I could end up working on several different client accounts within an hour. Clockk keeps tabs on what I do and is smart enough to identify what files, URLs, and slack channels belong to each client." -Marcel Whelan
Ready to save time and find unbilled hours? Get Started