Best time tracking app for virtual assistants
Whether you're just starting your side hustle as a virtual assistant, or have been in the field for some time, you need an efficient way to track the time you spend doing work for your clients.
From administrative tasks, to client invoicing, content creation, technical tasks, answering emails, and project management Your day gets busy, and the last thing you want to think about is how much time you spent on each project for each client. This is why we created Clockk - AI powered (automatic) time tracking.
Track your work automatically
No more start/stop timers. Work naturally while Clockk runs in the background automatically tracking your work.
Clockk integrates with all your admin tools, invoicing tools, project management tools, email, and calendar. Find the apps you used, websites you visited, your email, and calendar grouped by project/client in Clockk's Activity view.
Google Docs
Google Sheets
Trello
Asana
Freshbooks
Quickbooks
Twitter
LinkedIn
Facebook
Mailchimp
Canva
Slack
Zoom
... and more!
*Everything tracked is private for your eyes only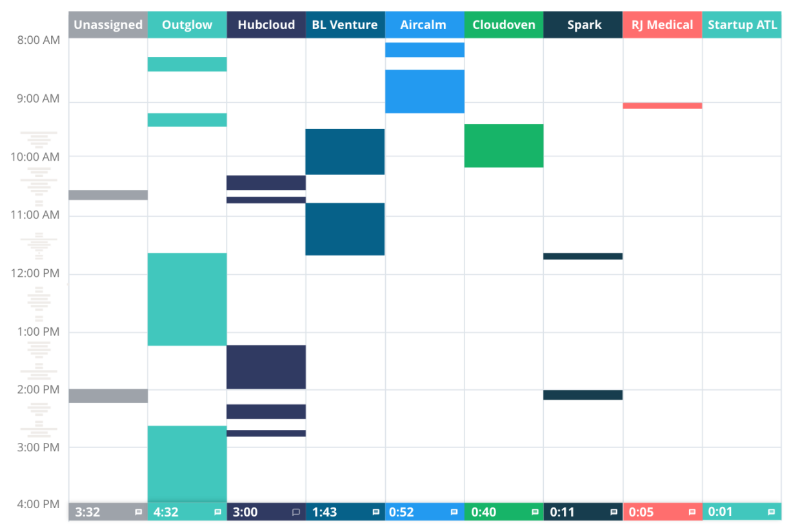 How virtual assistants use Clockk
Beth Schendel is a virtual assistant who uses Clockk to track her time. She spends her day doing technical tasks for one client - updating the website and uploading and editing videos. She does administrative work for another client - going through her emails and making sure the client sees important ones. She does email marketing for another client - sending out emails and making sure they go to the right people.
Before Beth used Clockk, she used a start/stop timer to track her time. She would frequently forget to start or stop the timer when switching tasks which gave her inaccurate data.
"Clockk has helped me the most with billing accurately, because when I would start and stop time, I forget. Sometimes I would go do something else and didn't start the timer. Being able to track websites has helped me to bill more accurately, too. When billing hourly, that's important." - Beth Schendel
Clockk has helped Beth
Bill accurately
Not have to think about starting a timer
Capture all those little pockets of time
View work organized by project/client
Beth spends a lot of her day in different Google Chrome profiles for different clients. Clockk automatically recognizes which Google Chrome profile belongs to each client and assigns her work accordingly. When Beth logs into Clockk, she finds her work organized by client/project in the Activity view. At the bottom of the project column, she can find the total amount of time spent on each client for that day.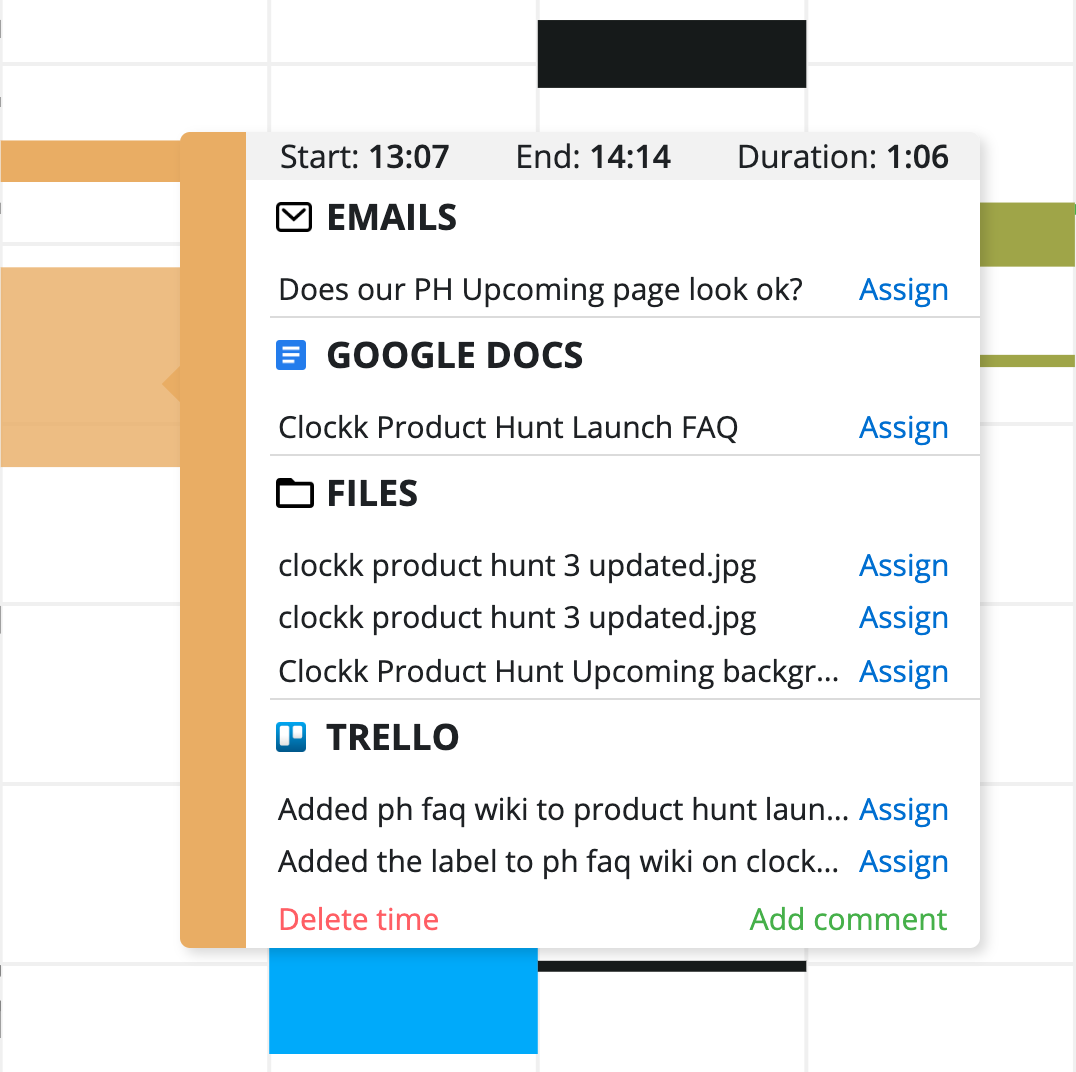 Easily assign new work
When Beth is working on a new project, her work shows up in the unassigned column in Clockk's Activity view. Beth can easily assign that work to a project/client by clicking on a block of time, then clicking assign, and then + new project. Beth typically logs into Clockk once a day to assign work from the unassigned column.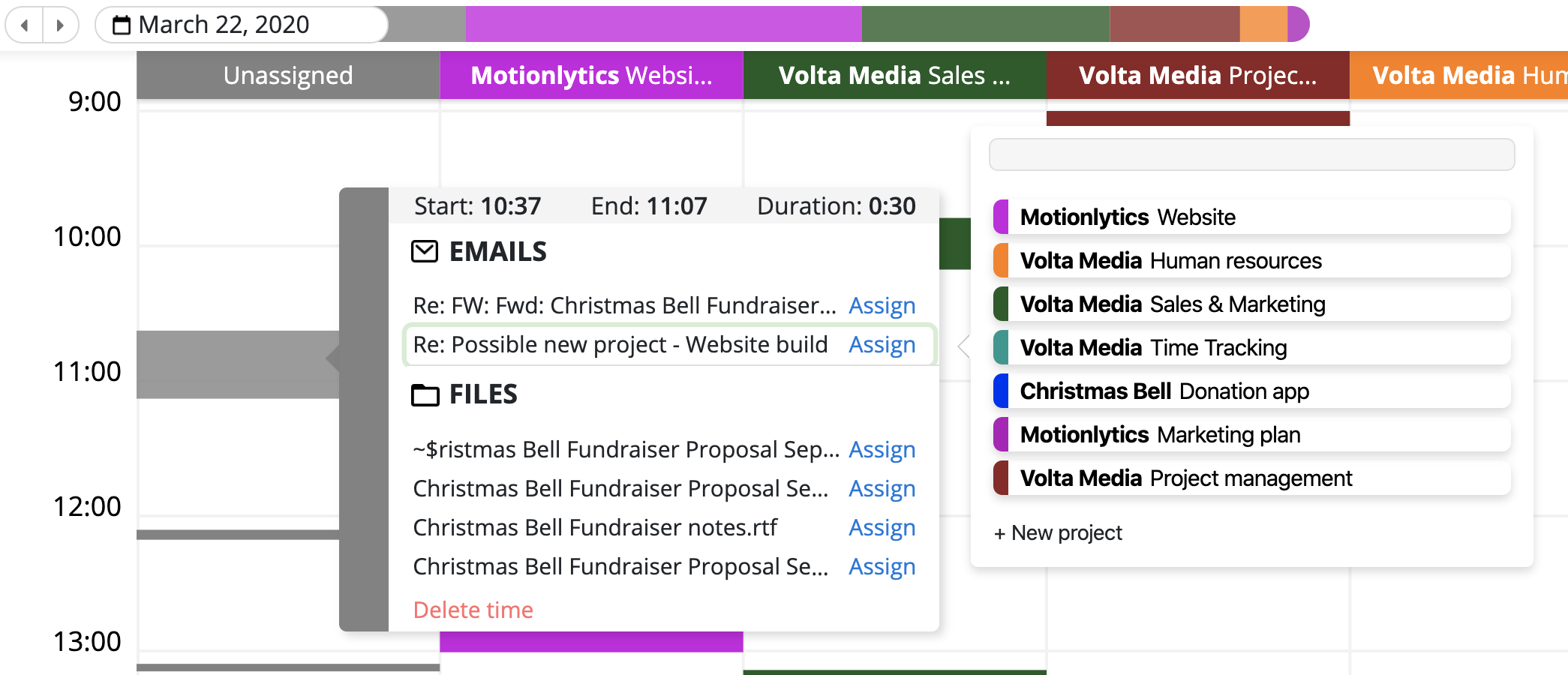 Reports
Some of Beth's clients want to have a general idea of how long certain projects take in their business. When Beth wants to give clients this information, or send an invoice, she can view total tracked time in the reports section. She can filter these reports by any combination of day, client, and project.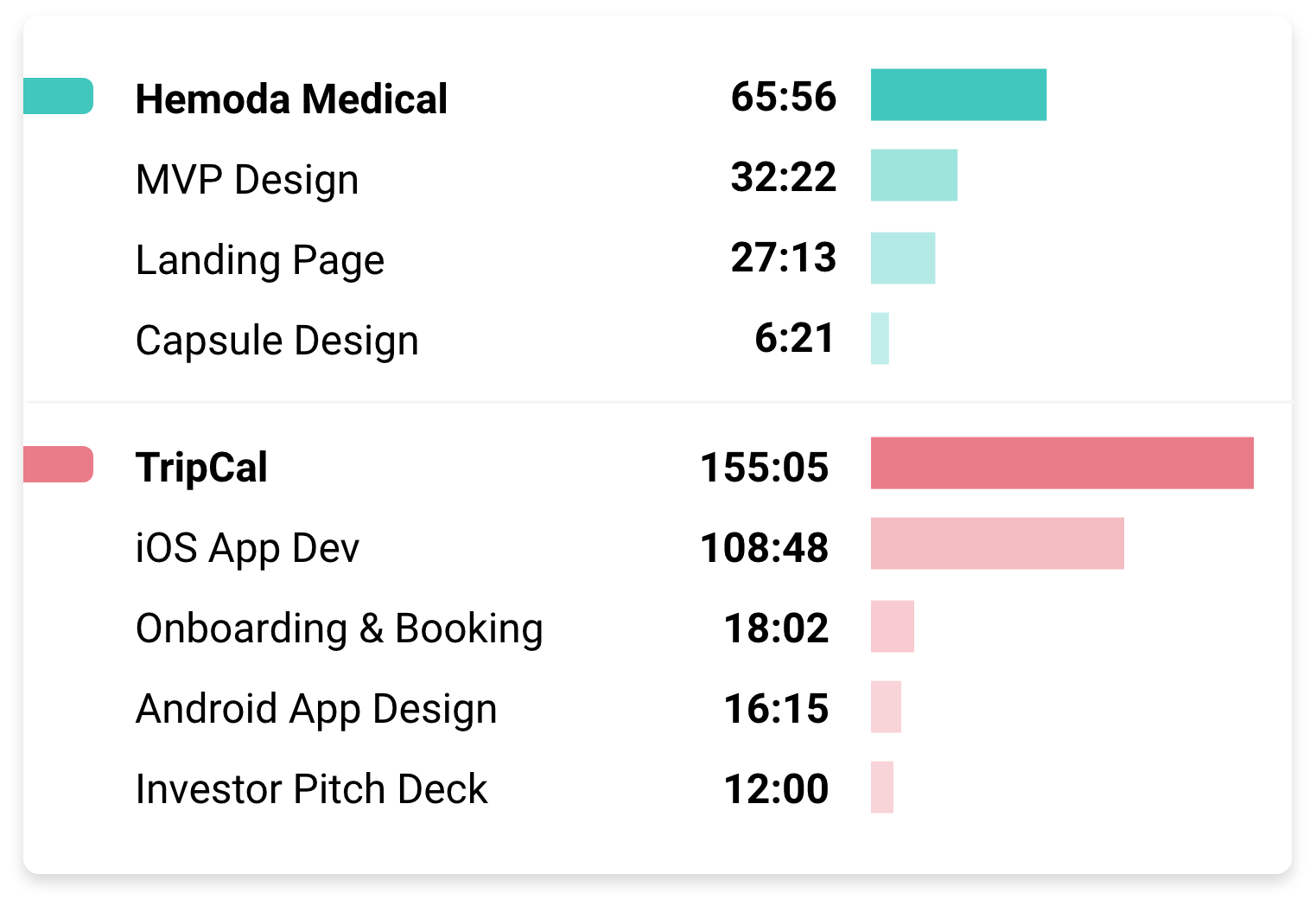 Clockk has helped many virtual assistants bill accurately, not have to think about starting a timer, and capture every little pocket of time.
Why virtual assistants love Clockk
"Not having to click start stop on a Timer and getting all those little pockets of time recorded is huge. Sometimes when you sit down and you're like, Oh, I'm going to do something quick. And then it leads into something else and you didn't start the Timer. Then you're like, Oh, no, I just worked for half an hour and I didn't clock it." - Beth Schendel
"Now I am free to switch between client projects when required, confidently in the knowledge that Clockk will have me covered. Clockk has truly made time tracking effortless, allowing me to focus on what matters most - deliver quality work for our clients." -Richard Harvey
"Clockk is a brilliant piece of software. The interface is clean and simple. Being able to automatically track the time I spend on different websites for different clients is unbelievably helpful." -Cory Devine
Ready to save time and find unbilled hours? Get Started