Pros and cons of Clockify
Clockk • October 30
Clockify is a popular time tracking app used by freelancers and businesses to track time spent on client projects. We will explore the pros and cons of Clockify to help you decide if Clockify is the right choice for you.
Pros of Clockify
The biggest pros of Clockify include:
Amount of features in the free plan
Tons of additional features in the paid plans
Different options for tracking time (Timer or auto-tracker)
Integrations with many apps
What are the weaknesses of Clockify
There are a few disadvantages of Clockify when it comes to how you track time that are worth addressing.
Start/stop timer: Pressing start and stop on a timer is the main time tracking option in Clockify.
Timers are easy to forget, which makes them inaccurate.
Having to remember to start and stop a timer EVERY time you switch projects or take a break is nearly impossible. Clockify does have an idle detection feature that will send you an email reminder saying you left your timer running. However, you will still need to go back into the app to stop the timer and guess what time you stopped working.
They are impractical for people who jump around from project to project throughout the day.
Responding to emails and slack messages for a couple minutes at a time adds up. If you don't track it then you're potentially missing out on lots of revenue.
Auto-tracker: To record your time, you need to hit the recording button on the auto-tracker. Similar to the start/stop timer, you could forget to turn it on. Then you worked a full day and nothing was tracked.
There is no auto-assigning of your work to projects, so sifting through all that tracked data takes time to assign to projects and remembering what project you were working on.
The auto-tracker also can't determine different projects within the same app. If you're using the same app for more than one project it will track that app name and the total time spent in it. You still will have to guess your time spent on each project and could be billing clients inaccurately.
AI-powered time tracking alternative
Clockk is an AI powered (automatic) time tracking app. Instead of timers, Clockk runs in the background, automatically tracking what you're working on and for how long. Clockk also has numerous supported apps that can separate different projects done in the same app to help you identify missed billable hours.
No start/stop timers to constantly monitor
Focus on delivering top-notch survive to your clients instead of tracking your hours
Make more money by capturing all your billable hours
Bill your clients confidently
Insights into your work patterns and productivity
Uniquely separates project work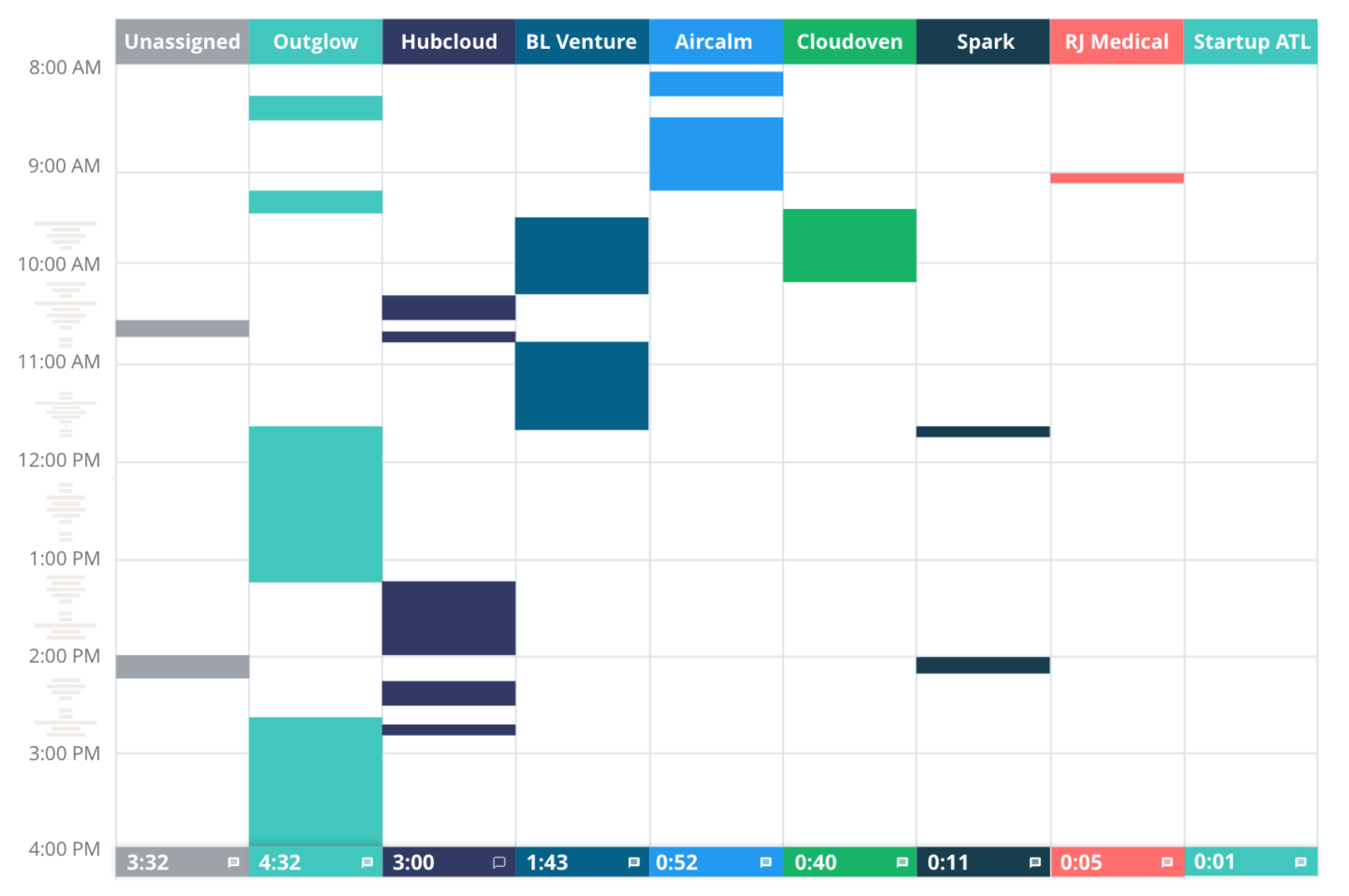 No credit card required. Everything tracked is private for your eyes only.
Ready to save time and find unbilled hours? Get Started