Active app tracking
Clockk • September 12, 2022
We've heard you loud and clear!
Clockk now tracks your active window!
Our first desktop tracker — where we tracked file saves — was killer awesome for software developers, but it left a lot to be desired for graphic designers and others with a desktop-app heavy workflow.
With our new Desktop app, you'll be able to see the document you were editing in Figma, MS Word, Adobe InDesign, and even Notepad!
Because of Clockk's opinionated approach to time tracking, you won't see all your apps. You'll only see the apps that Clockk can confidently assign to a project. We maintain an up-to-date list of supported apps.
macOS users
In order to use Active app tracking, you'll need to enable a few security settings.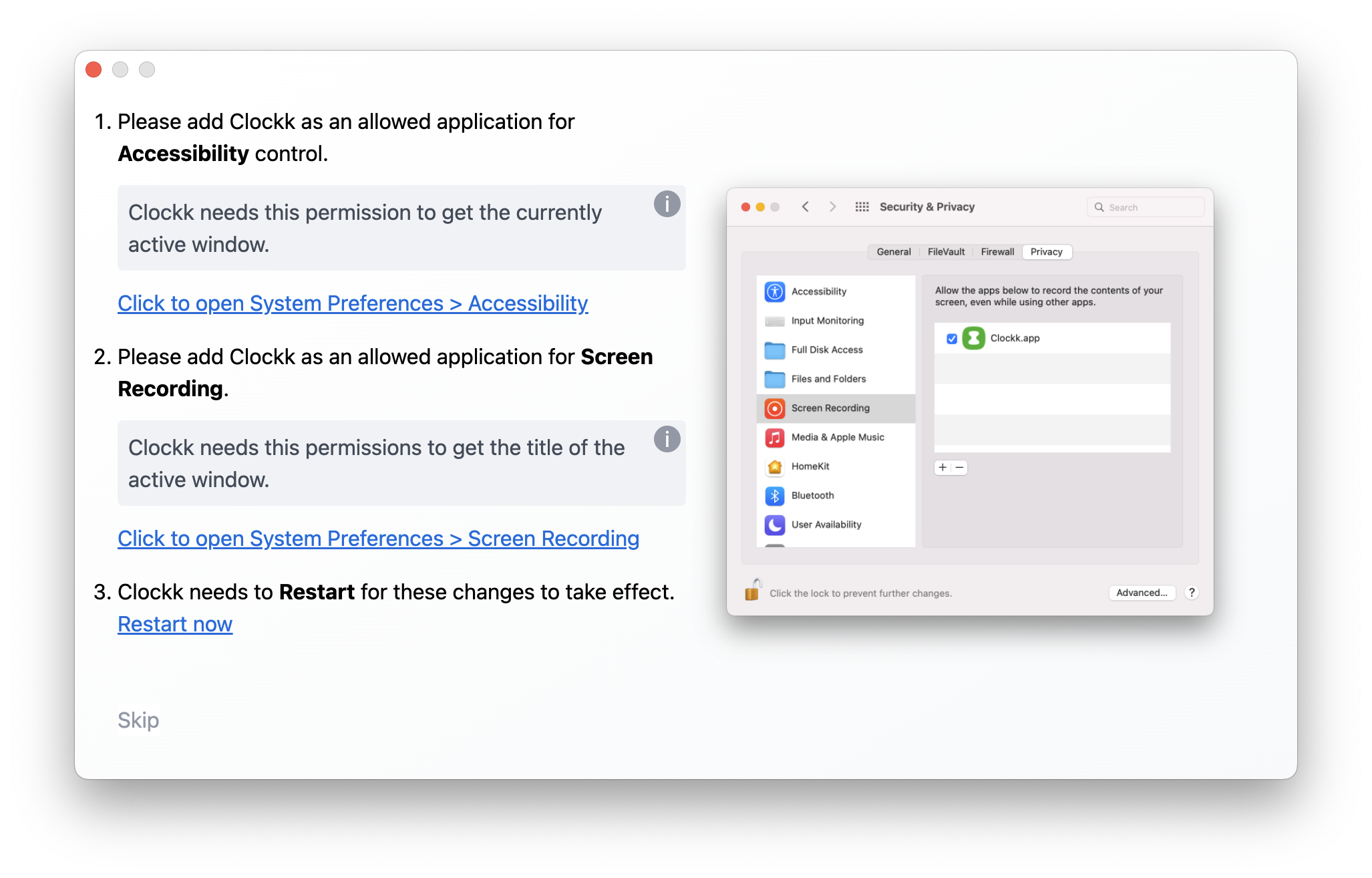 We'll add a video for macOS Ventura soon.
Windows users
Thanks to the Windows security model, Active app tracking is automatically enabled when you install the desktop app.
Ready to save time and find unbilled hours? Get Started