How to automate Harvest time tracking
Clockk • July 10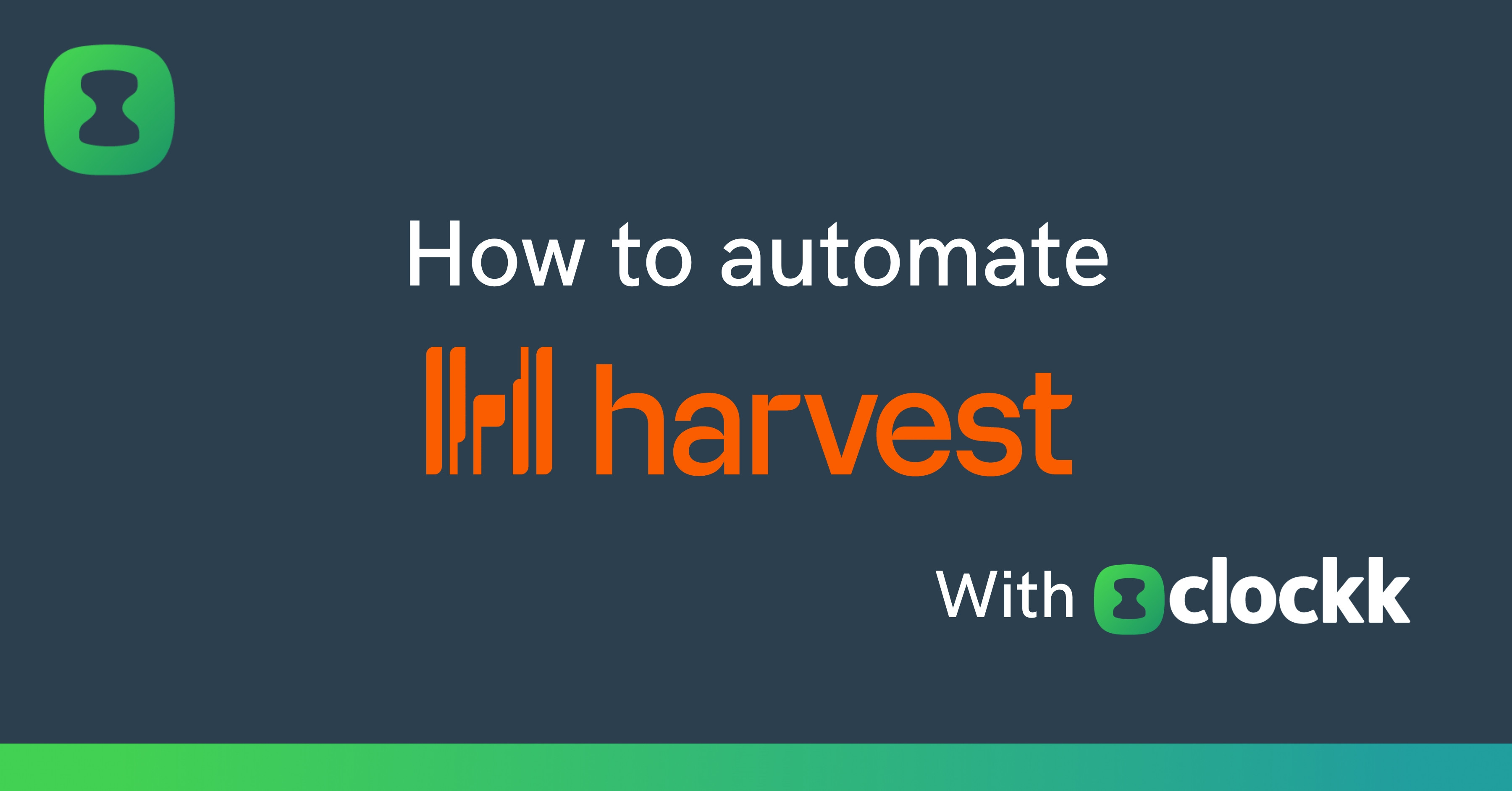 Harvest's biggest flaw is that you need to start and stop a timer to track your time. Timers are easy to forget, which leaves you with inaccurate data. On the other hand, if you do remember the timer, it disrupts your work flow, making it very difficult to juggle multiple projects and clients. Free yourself of the start/stop timer by using Clockk with Harvest to automate your time tracking.
This guide will show you how to automate Harvest with Clockk in just 4 simple steps.
Clockk automatically tracks what you what you worked on and for how long. Continue to use Harvest and eliminate the worst part - start/stop timers.
No start/stop timers to constantly monitor
Focus on delivering top-notch survive to your clients instead of tracking your hours
Make more money by capturing all your billable hours
Bill your clients confidently
Insights into your work patterns and productivity
How to automate Harvest
Sign up for Clockk HERE by providing your email address and creating a password.

Once you sign up, install the two private and secure trackers: The desktop app and browser extension. (Email and calendar are optional).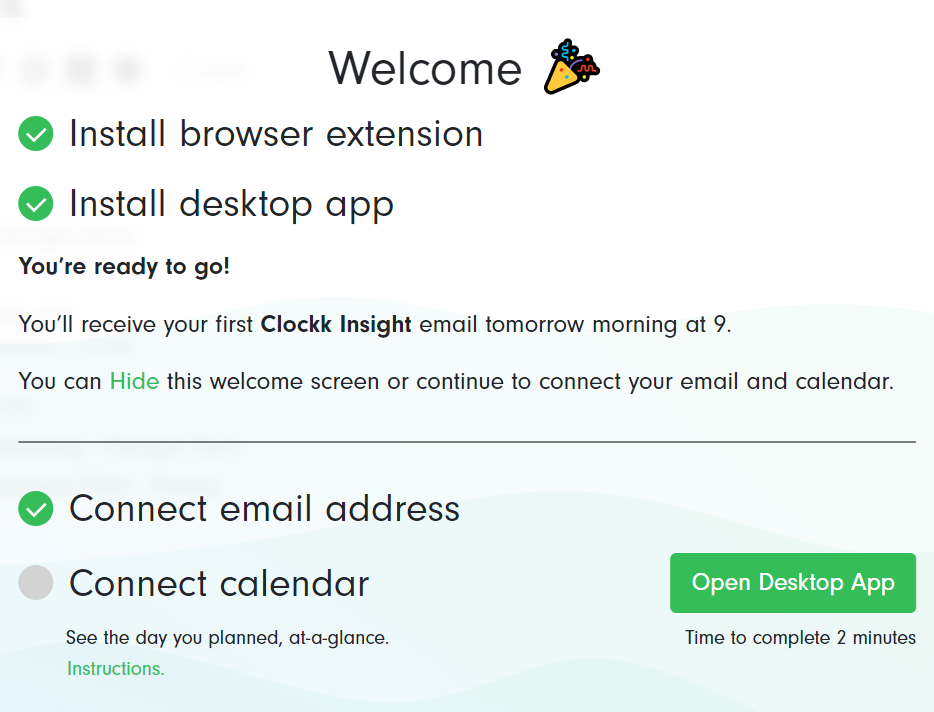 Continue to work normally. When you're ready to do your timesheets, log into Clockk and the List view will show you what worked on each day and for how long. You can also assign your work to projects and view your work grouped by project/client in Clockk's Activity view.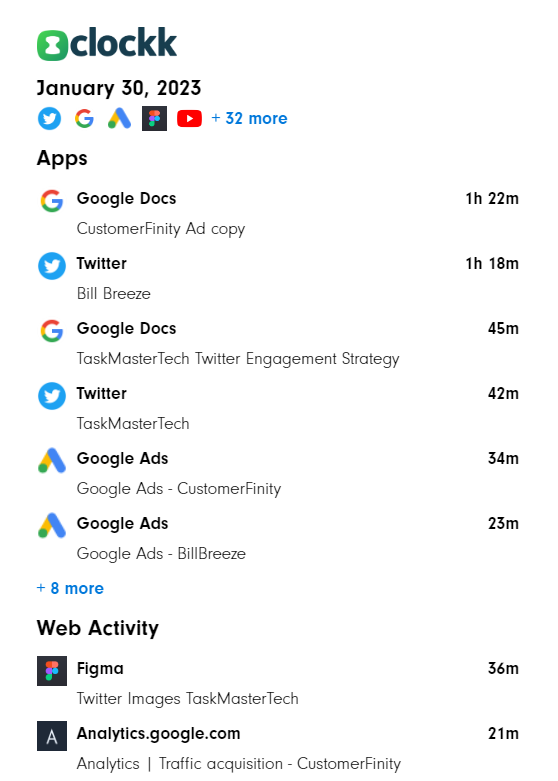 Log into Harvest and add in your time.
If you want to add in 1h22m (from Google Docs in the image shown above) go to the week view in Harvest, click + Add row to add in the projects that you want to add in time for.

Then enter 1:22 under the correct day of the week and project!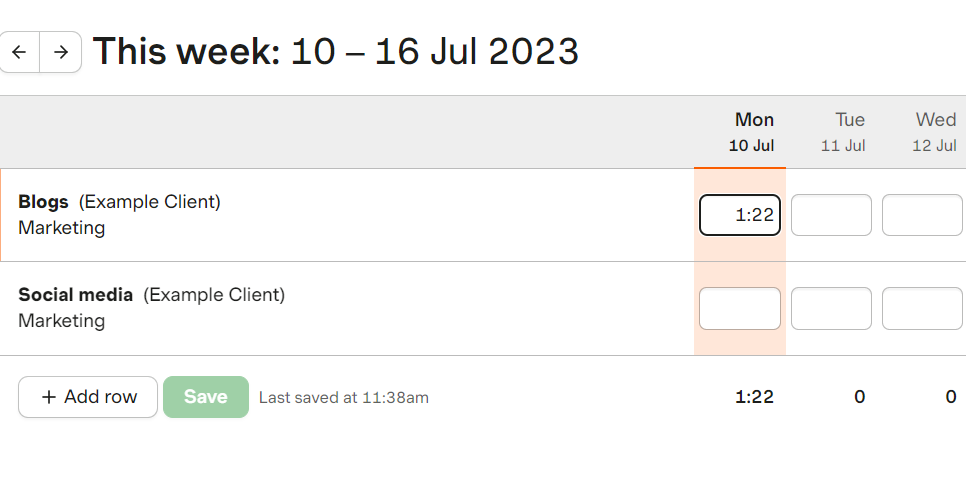 Ready to save time and find unbilled hours? Get Started