Why use Harvest time tracking
Clockk • July 14
What is Harvest
Harvest is a time tracking and invoicing software to help users track time spent on different activities. It provides features such as project management, team collaboration, expense tracking, reporting, and integration with other popular tools like project management software and accounting systems.
Who uses Harvest
Harvest is used by a wide range of individuals and organizations to track the time spent on tasks, projects, or client work and generate accurate timesheets and invoices.
Freelancers and independent contractors
Small and medium sized businesses
Creative professionals
Remote teams
Service-based industries
Benefits of Harvest
Harvest offers many benefits that make it a popular choice for individuals and businesses. Here are some of the reasons why people use Harvest.
Simple and convenient time tracking
Minimal set up and technical expertise
Project management and collaboration
Detailed reports that offer valuable insights into time utilization, project profitability, and team performance
Easy to create and send invoices
Integrates with various popular tools, such as project management software, accounting systems, and calendar applications
Limitations of Harvest
The biggest downside of Harvest is the start/stop timer. Users are required to actively record their time, by starting and stopping a timer, while they work and switch between tasks. Timers are easy to forget to start/stop, leaving you with inaccurate data and potentially missing out on billable hours leaving tons of money on the table.
Remembering to start/stop a timer or make a note EVERY time you switch between projects or take a break.
Timers disrupt your focus from doing the job you actually enjoy.
Inaccuracy caused by forgetting to set timers and having to guess time spent.
Financial loss due to missed billing opportunities by not capturing all billable hours.
Very tedious and time consuming.
Stress of forgetting what you worked on and having to make your timesheets up.
Inability to track multiple projects at once
Automatic time tracking alternative
Clockk is an AI powered (automatic) time tracking app. Instead of timers, Clockk works in the background, automatically recording the time you spend using different apps and websites. Clockk allows you to dive headfirst into your projects, while accurately tracking your day.
No start/stop timers to constantly monitor
Focus on delivering top-notch survive to your clients instead of tracking your hours
Make more money by capturing all your billable hours
Bill your clients confidently
Insights into your work patterns and productivity
Learn more about why Clockk makes an ideal alternative to Harvest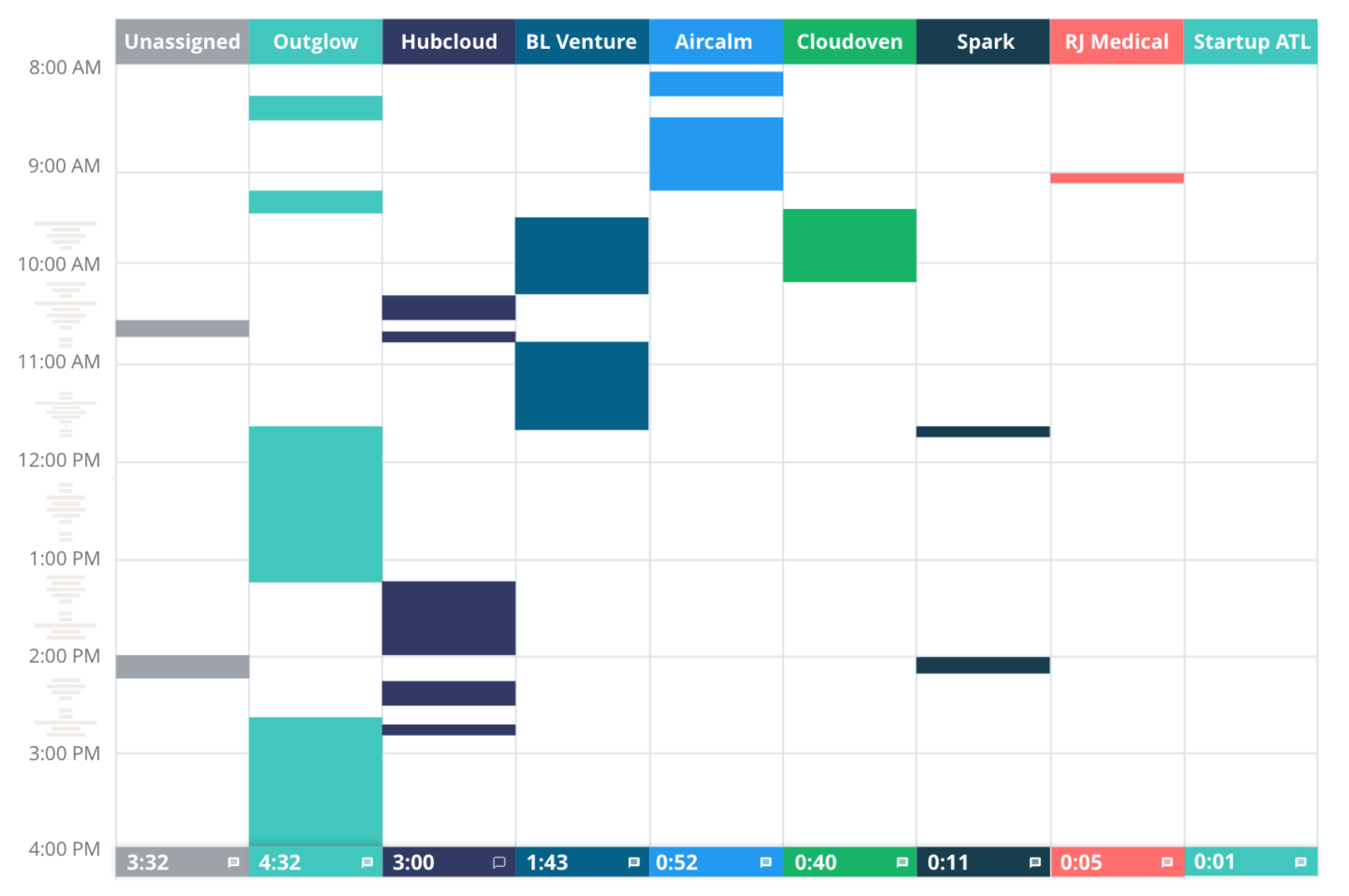 "I did Harvest, I did Toggl, I did my phone start stop. I tried everything you can think of. And undoubtedly, I was always great about pressing the start, but just terrible at pressing stop. I would go to look at my time later on and apparently, I'd work with somebody for four hours that day when it was only four minutes. But yeah, I tried them all and I hated them with a passion until Clockk came around." -Richard Zimbalist
Ready to save time and find unbilled hours? Get Started