3 ways to improve productivity by automating your time tracking
Amanda Dykstra • February 27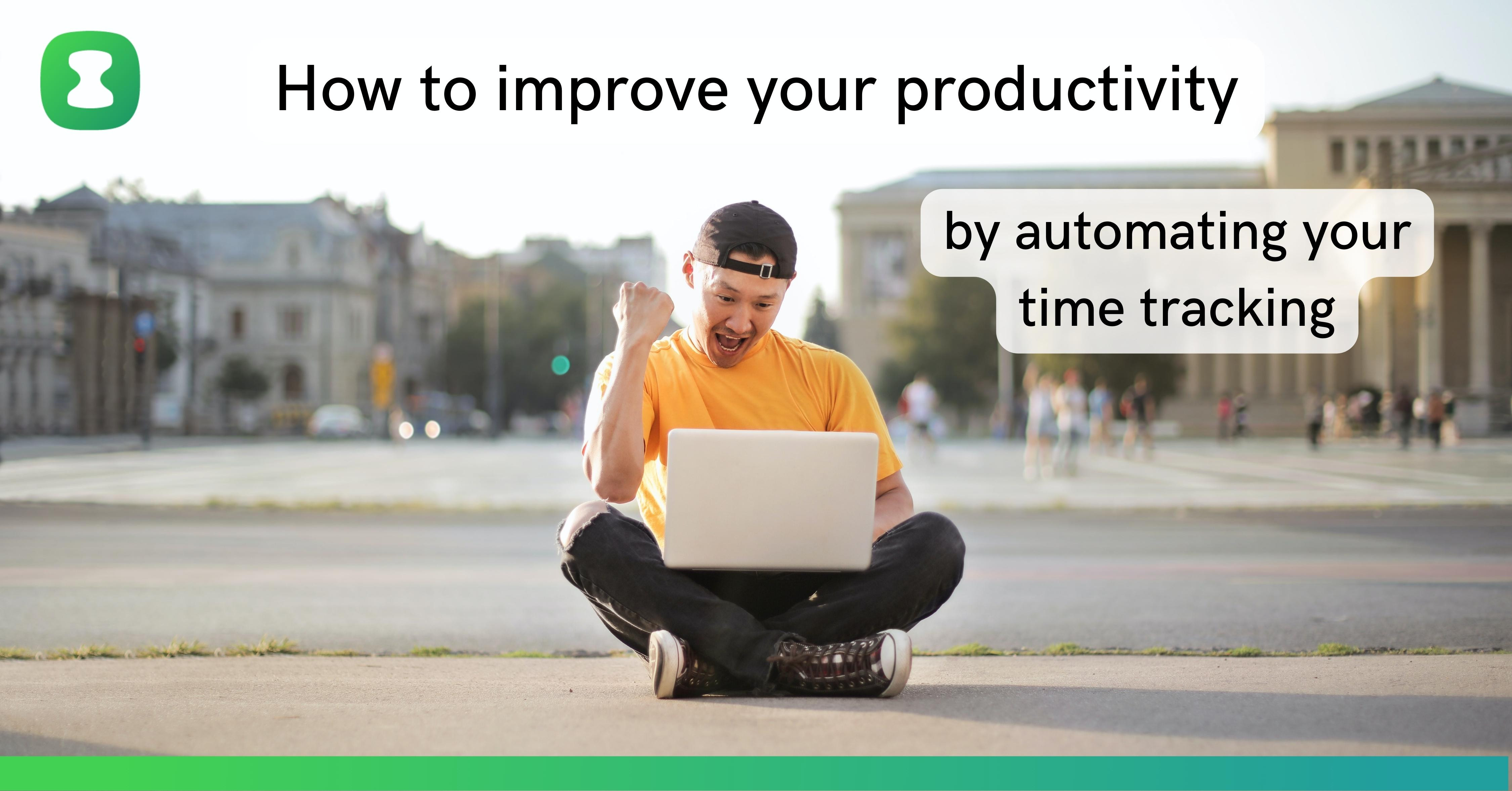 Do you ever have days where you sit back and wonder "What the heck did I do all day?"
You've been super busy, but come 5 o'clock it doesn't feel like you got anything done. Even if you crossed a few things off your list, you feel like you wasted your day.
Time tracking can be a productivity-killing chore. But if you're using the right tools, it can actually improve productivity. Time tracking offers insight into where your working hours are going. You can see which activities should be prioritized or out-sourced.
We'll look at 3 ways you can improve your productivity by using Clockk's daily email to automate your time tracking. Everyday, Clockk sends you an email that shows you what you worked on and for how long. Here is an example:
Improve your efficiency
Improving your efficiency is about making the most of the time you already have. Time tracking allows you to see which tasks are taking up too much of your effort. Then you can strategize ways to make your time more efficient.
Take a look at your daily Clockk email. Compare the time you spent delivering value to clients to the time you spent doing other tasks.
How much time did you spend on tasks you consider to be low value?
Could any low value tasks be automated?
Could a virtual assistant do any of these tasks?
Is there an opportunity to do some tasks together on one day every week rather than scattered throughout the week?
Could you do any of these tasks in a different way that will save you work in the future?
Less time on mundane tasks frees up time to focus on high-value work that advances your business and career. This makes a tremendous difference in your efficiency and productivity!
Improve your focus
Use Clockk's daily email to identify where your attention should be focused throughout the day.
How much time did you spend on your most important tasks?
What other tasks got in the way?
How can you plan your day to make sure you leave yourself enough focus time for your important tasks?
Having a clear picture of where your time goes helps you focus on valuable and important tasks. Plan your everyday tasks around your important tasks to make sure everything gets done efficiently and effectively!
Minimize distractions
Tracking your time helps you identify what's distracting you from completing your to-do list.
Use Clockk's daily email to keep tabs on your distractions.
How much time did you spend scrolling social media? Watching YouTube? Was this time productive or valuable for you? Remember: one person's time waster is another person's productive day. For example: a social media manager's good day is spent on Twitter. That's probably not true for a software developer! Watching movie trailers on YouTube is valuable research time if you're a video editor or a creative planning a project, but probably not for anyone else.
How much time did you spend on tasks that weren't on your to do list?
Did you get side-tracked from email or Slack interruptions or other unplanned tasks?
This time adds up. You may be surprised at how much time you waste on unproductive tasks.
By keeping tabs on distractions through time tracking, you're more motivated to refocus if distractions are taking over. This helps you remain in control and keep yourself efficient amidst all potential distractions that come in your day-to-day work.
Maximize your productivity with Clockk
Clockk sends you a daily email that shows you what you did yesterday. With just 10 minutes of set up time, you'll get a picture of how you spend every day. Easily improve your productivity by understanding how you use your time. Clockk gives you the info you need to improve your efficiency, focus, and minimize distractions.
Ready to save time and find unbilled hours? Get Started