How to optimize your freelance graphic designer portfolio
Amanda Dykstra • June 14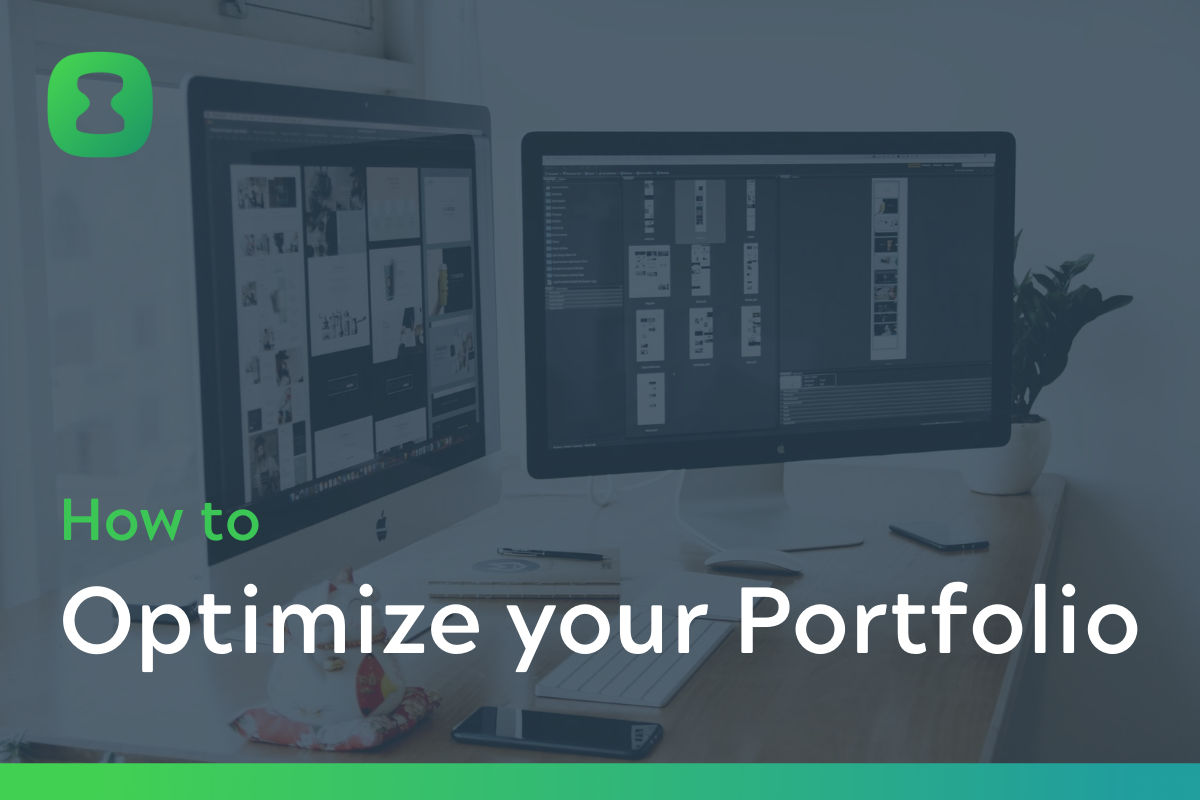 As a freelance graphic designer, your portfolio is your most important marketing tool. It's your first impression on potential clients. It's also your best chance to show off your skills and convert potential clients into paying ones.
Because clients are going to hire you based on your portfolio, it's important to optimize it for conversion. You can spend days planning and designing a beautiful portfolio that showcases all your best work and skills, but that won't make a difference if your potential client has difficulty navigating your page and can't figure out how to get in contact with you.
Here are 5 pieces of advice to take into consideration when creating your freelance graphic designer portfolio to increase your chances of landing a client.
1. Don't wait to start your portfolio:
You don't need years of experience to start showing off your work. The sooner you get your portfolio out, the sooner you can start landing clients. Many freelancers will hold off on their portfolio because they feel they don't have enough experience yet, or they wait until they feel their portfolio is "perfect". They spend way too much time adjusting every little detail, before anyone gets a chance to see it. Your portfolio is a work in progress that should evolve as you do and the best way to keep improving it is by getting feedback and making adjustments as you go. If you don't have a work history yet, you can create mock projects to advertise your skills and show what you're capable of. Once you have enough information in your portfolio to convert clients, you can start showing off your work and start landing clients!
2. Show your work that is most likely to convert:
When deciding what work to include in your portfolio, it's important to showcase the types of designs that are most likely to result in a sale. Start by putting together a collection of your best work, then narrow it down to the pieces that are most relevant to the clients you're targeting. You should avoid overcrowding your portfolio with too many pieces. Too much information is overwhelming for potential clients and can make it difficult for them to see your talent. The key is to tailor your portfolio so that it speaks directly to your ideal client and highlights the kind of work that they're looking for. If you don't think the work you're featuring is going to convince someone to want to hire you, leave it out!
3. Make your portfolio about the client, not about you:
When a client looks at your portfolio, they should see that you understand their needs and that you're the right person to meet those needs. When you showcase your skills and abilities, always keep the client front and center. Instead of making your portfolio all about you - talking about your greatest work and your greatest achievements, focus on talking about the needs of the client and benefits they will receive from hiring you. Use language that stresses the results you achieved for past clients and make it clear how you can do the same for future clients, rather than simply describing the design itself.
4. Reduce distractions on your portfolio:
You need to be careful not to include anything that will distract or redirect potential clients away from your site. Make sure that your work is front and center. Any links that lead to your social media, personal blogs, or other sites that are not directly related to your design work should be minimized or put to the bottom of your portfolio. If clients navigate away from your site, you run the risk of losing their business. The only links you should have front and center on your portfolio should lead to your contact page. By keeping visitors focused on your portfolio, you'll be more likely to convert them into paying clients.
5. Make it extremely easy for clients to contact you:
If a client can't figure out how to reach you, they won't be able to hire you. Every page on your portfolio should have a clear call to action guiding the user towards your contact page. It's also important to make sure that your contact page is clear and concise. One of the best methods is to use a form. A form allows you to collect all of the necessary information in one place, and it makes it easy for clients to get in touch with you. In your form, be sure to include fields for name, email, phone number, and a brief message. This will give you everything you need to get in touch with a prospective client and follow up on their inquiry, while also making it easy for the client to fill out and get in touch with you. You should also include your name, email address and phone number on every page in your portfolio so your client can choose the method of communication that works best for them.
Keep these tips in mind and you'll be on your way to impressing potential clients and landing more work! We've rounded up a list of graphic design portfolios to help inspire you and help you create a portfolio that stands out from the competition.
Ready to save time and find unbilled hours? Get Started