Toggl Track integrations
Clockk • March 10
Toggl Track has over 100+ integrations with different apps such as Asana, Evernote, GitHub, Google Calendar, Jira, Notion, Salesforce, Slack, Todoist, Trello, Xero, Zapier, Adobe Photoshop, plus many others.
How to use Clockk Insight with Toggl Track
Clockk Insight is a tool you can use to automate Toggl Track's time tracking. Clockk Insight runs in the background tracking what you work on and for how long. Then you'll receive an email showing you what you did. Enter this accurate data into Toggl Track when your ready to do your timesheets!
Check out our detailed guide on How to automate Toggl Track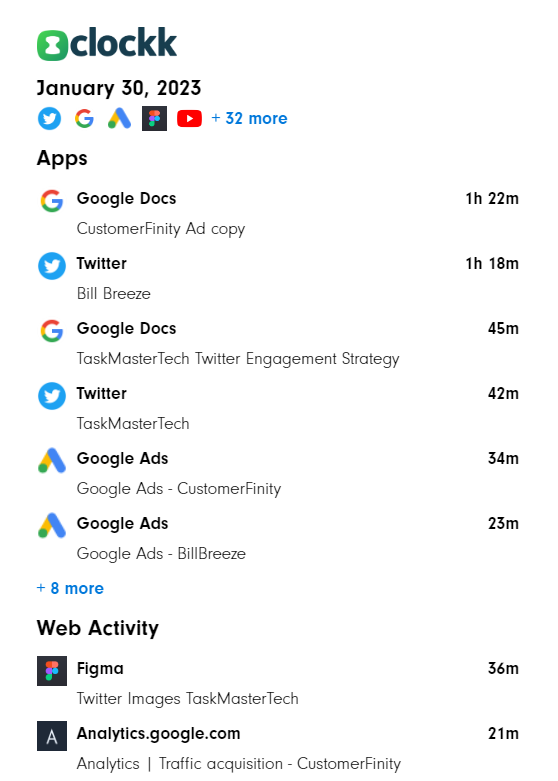 Ready to save time and find unbilled hours? Get Started