Does Toggl Track have a Pomodoro timer?
Clockk • March 6
You can use the Pomodoro timer with the Toggl Track browser extension or the Toggl Track desktop app. The Pomodoro timer is not available in the webapp.
To access the Pomodoro timer on the desktop app click settings, then preferences. Turn the Pomodoro timer on and set custom work times and break times. When you start tracking time, the Pomodoro timer will launch and you will get a reminder when it's time to take a break.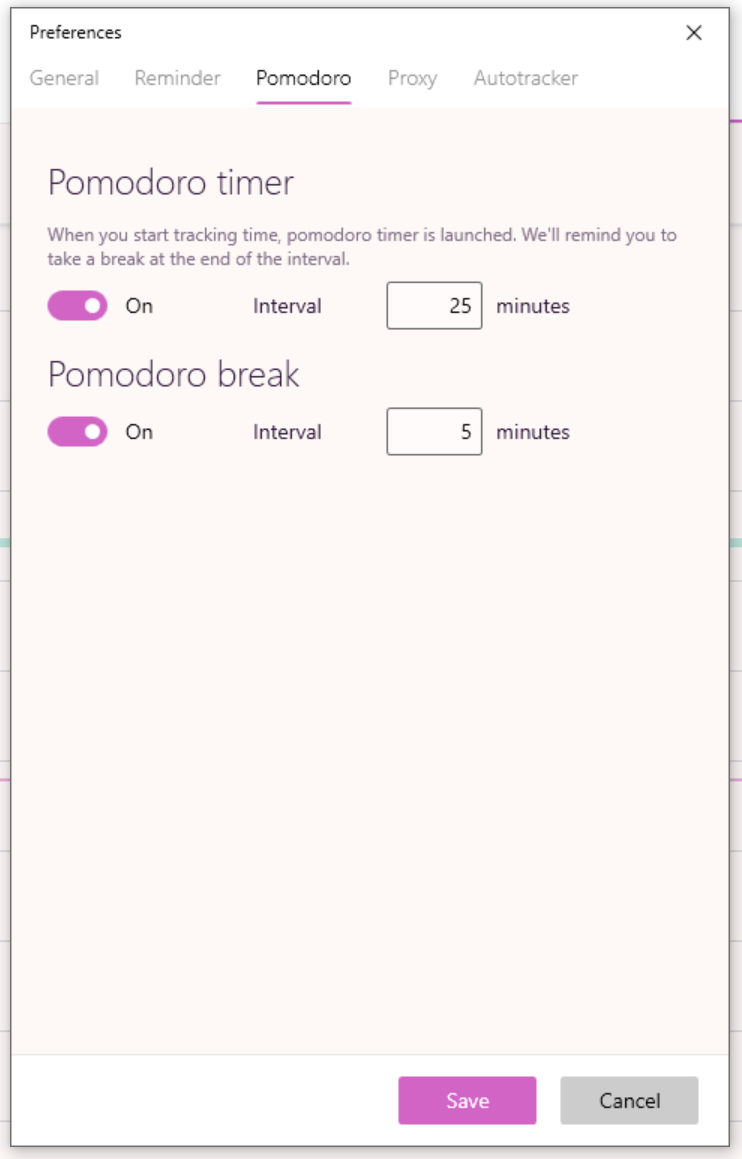 You can also access the Pomodoro timer in Toggl Track's browser extension settings. Toggl will give you a reminder when it's time to take a break as long as your browser is open.
Automatic time tracking alternative
Clockk is an AI powered time tracking app. Instead of timers, Clockk works in the background, automatically keeping track of your work. Learn more about why Clockk is the best Toggl Track alternative.
Ready to save time and find unbilled hours? Get Started