Does Toggl Track have a timer?
Clockk • March 6
Yes, Toggl Track has a timer!
With Toggl Track you can switch between Timer mode and Manual mode.
Timer mode is simple to use. Start the timer when you start working on something. Stop the timer when you're done working or switching to a different project.
Starting the timer
Start the timer by hitting the pink play button at the top right corner of the web app or hitting N on your keyboard. You can also start the timer by typing in a description where it says "what are you working on?".

Stopping the timer
Stop the timer by hitting the orange stop button or S on your keyboard. Before you stop the timer make sure you fill in the description, project, tag, etc.

Mobile app, desktop app, and browser extension
Toggl Track has a mobile app available for iOS and Android so you can track time on the go.
There is a desktop app available for macOS, Windows and Linux.
Also a browser extension available for Chrome and Firefox. These extensions integrate with over 100 apps. You can track time in your browser extension menu or directly within another app.
Reminders
The hardest thing about timers is forgetting to start/stop them. If you have the desktop app, Toggl will send you a reminder pop up if you are working on your computer and have not started your timer. If you stopped working and left your timer running Toggl will send you an email reminder.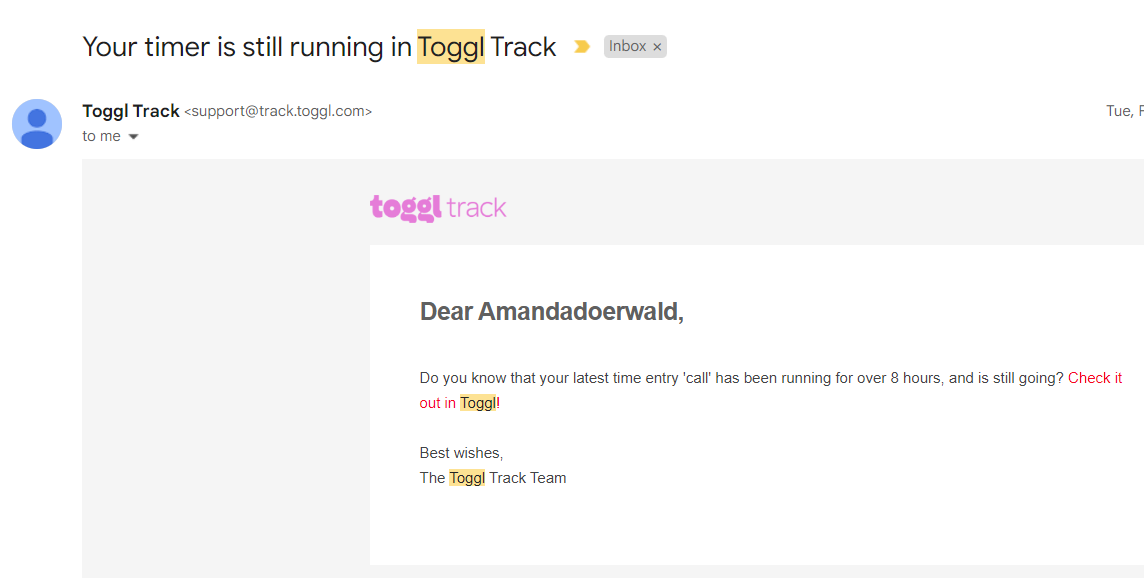 Automate your time tracking
If you don't want to worry about forgetting to start/stop a timer you can use Clockk to automate Toggl Track. Clockk sends you a daily email that shows you what you worked on and for how long. Clockk allows you to focus on your work while accurately tracking your time.
Learn more about How to automate Toggl Track.
Edit tracked time
If you need to make any adjustments to your tracked time you can edit it by clicking a block and dragging it to change the start or stop time. You can also edit it by typing in the time you started or stopped working.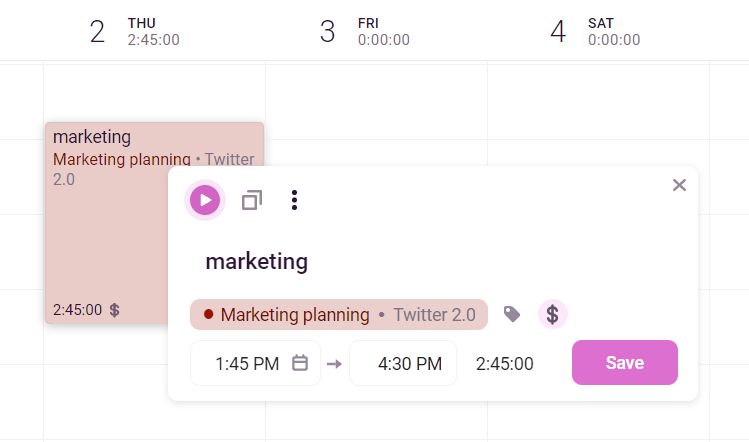 To learn more about Toggl Track check out Toggl Track review: pricing and features (2023).
Ready to save time and find unbilled hours? Get Started